ペルソナ 1夜限りの横浜アリーナ公演がブルーレイ・CDに!Loppi / HMV限定で特製Tシャツ付き限定セットも!
2018年07月06日 (金) 17:00
|
HMV&BOOKS online - Soundtracks
全世界で220万本を超える大ヒットを記録中のゲームソフト『ペルソナ5』の楽曲が初めてバンドスタイルで披露された、1夜限りの横浜アリーナ公演『PERSONA SUPER LIVE P-SOUND BOMB !!!! 2017〜港の犯行を目撃せよ!〜』が、Blu-ray、CD、BOXセットの3形態で8月29日(水)にリリースされる事が決定しました。Loppi / HMV限定で「特製Tシャツ」付きの限定セットも発売されます。
Loppi / HMV限定セット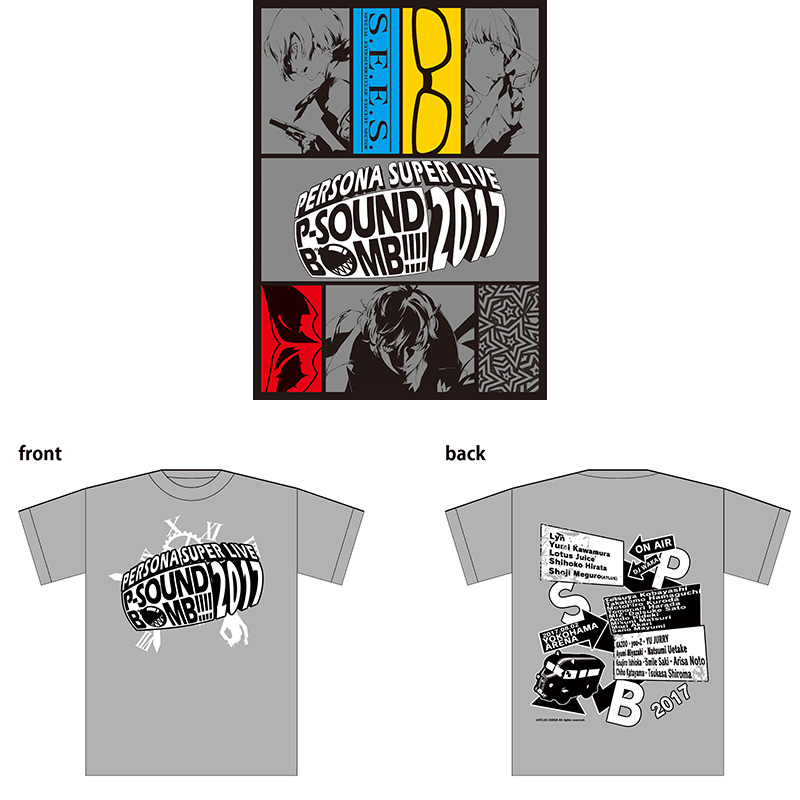 予約受付期間:〜7月22日(日)23:30
Loppi / HMV だけの受注生産限定販売!
「BOXセット」+「特製Tシャツ」の限定セット。
「特製Tシャツ」は、公演当日にスタッフが着用していた、オフィシャル "スタッフTシャツ" をブラッシュアップしたもの。(※Tシャツのサイズは S、M、L、XL から選択頂けます)
BOXセット (2Blu-ray+2CD)
単品発売の2枚組Blu-rayと2枚組CDの2アイテムを特別デザインの三方背BOXに収納したスペシャルパッケージ!さらに各単品商品の合計価格よりもお得な特別価格による完全生産限定BOX!
2枚組 Blu-ray
Blu-rayには一部の収録楽曲に別アングル・別カット編集を加えた「PSB2017 別アングル編集版」をはじめ、ライブメイキング、キャラクターの場内アナウンス音声、開演前に客席内で行われた余興映像等、余すところなく収録!
☆「横浜アリーナ事件 事後報告書」 24ページブックレット付
☆初回生産限定仕様 : クリアスリーブケース仕様
初回生産限定仕様は無くなり次第終了となります。ご購入前に必ず商品ページにてご確認下さい。
2枚組 CD
CD版はディスク2枚に公演での全曲を収録した熱気溢れるライブアルバム!(Blu-ray Disc1収録曲と同一) 28ページ歌詞ブックレット付!
『PERSONA SUPER LIVE P-SOUND BOMB !!!! 2017〜港の犯行を目撃せよ!〜』商品詳細
新たに加わったボーカリストLynをはじめ、川村ゆみ、Lotus Juice、平田志穂子、目黒将司らフロントメンバーと、従来のバンドメンバーに加えストリングスチームや管楽器チームも登場!
さらにペルソナシリーズ最新作『ペルソナ3 ダンシング・ムーンナイト』『ペルソナ5 ダンシング・スターナイト』でモーションアクターを務めるダンサー陣が各シリーズのキャラクターに扮して公演全編をストーリー仕立てで盛り上げた、聴きどころ見どころ満載のステージ!
CAST : Lyn、川村ゆみ、Lotus Juice、平田志穂子、目黒将司、etc…
Blu-ray 収録内容
Disc1 収録・本編
01. Wake Up, Get Up, Get Out There
02. Burn My Dread
03. Pursuing My True Self
04. PSB2017 Everyday Mix
・Beneath the Mask
・Signs Of Love
・When The Moon's Reaching Out Stars
05. Life Will Change
06. Tokyo Emergency
07. Mass Destruction
08. Deep Breath Deep Breath
09. Reach Out To The Truth
-First Battle-
10. Last Surprise
11. Phantom
12. Tokyo Daylight
13. key plus words -TV size ver.-
14. Break Out Of...
15. Laser Beam
16. Will Power
17. Beneath the Mask -rain-
18. Blooming Villain
19. 霧
20. Keeper of Lust
21. 全ての人の魂の戦い
22. ジュネスのテーマ
23. Persona Orchestra Medley 2017
・全ての人の魂の詩
・聖槍騎士団
・Mistic
・Heaven
・Our Beginning
24. Burn My Dread -Last Battle-
25. MAZE OF LIFE
26. Time To Make History
27. The Whims of Fate
28. Rivers In the Desert
-Encore-
30. キミの記憶
31. Light the Fire Up in the Night
"KAGEJIKAN"+ "MAYONAKA"
32. Life Will Change
33. Never More
34. 星と僕らと
Disc2収録・特典映像
○30分超メイキング映像 Behind the scenes of PSB2017
○PSB2017 別アングル編集版
・PSB2017 Everyday Mix (トリプルボーカル固定映像)
・Mass Destruction~Deep Breath Deep Breath (別視点映像)
・Phantom (客席通路フィーチャー映像)
・Laser Beam (別視点映像)
・Will Power (P5主人公 密着カメラ)
・霧 (目黒将司 密着カメラ)
・Keeper of Lust (バンドメンバー 密着カメラ)
○横浜アリーナ事件:怪盗団潜入証拠映像
○Welcomeグリーティング演奏「Your Affection」
○場内アナウンス
・喜多川祐介 Ver.
・P3主人公 Ver.
・堂島菜々子 Ver.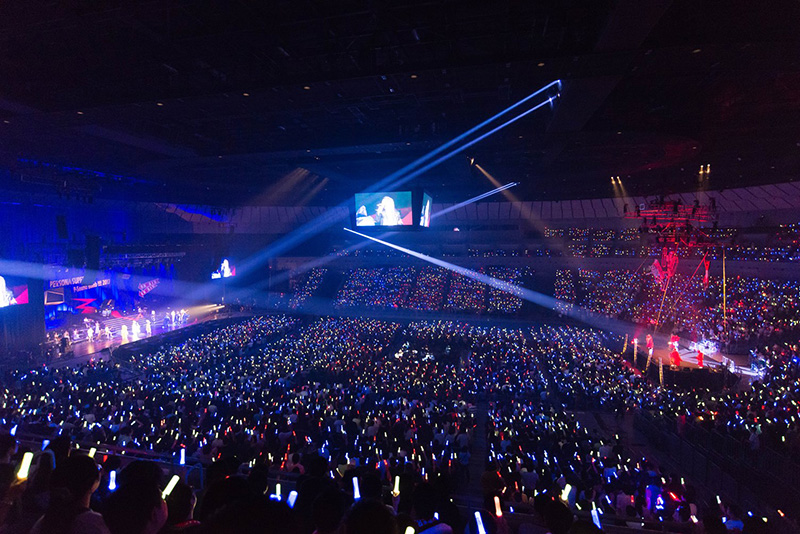 (C)ATLUS (C)SEGA All rights reserved.
HMV&BOOKS online最新ニュース