Wednesday, January 28th 2009
Ayumi Hamasaki has toured round Asia to commemorate her 10th anniversary year on "Ayumi Hamasaki ASIA TOUR 2008 〜10th Anniversary〜", and its finale show at Taipei Arena on Nov 2, 2008 is fully packaged in this brand new DVD!
Following her debut on the Asian soil back in 2007, Ayu again embarked on her Asian tour, this time in a much bigger scale. Starting off at National Yoyogi Gymnasium in Tokyo on April 5, 2008, the singer travelled round Japan for 27 shows and then Asia (Hong Kong, Shanghai & Taipei) for 5 shows, drawing over 280,000people in the audience in total.
The ginormous, truly entertaining stage features best tracks from her latest big hit album "GUILTY" as well as her classic hits, sung by the singer who changes her costumes 10 times and stage effects consisting of illusions and big musicbox etc!!
〈DISC-2〉 includes a collection of rare footage, e.g. her MCs at all the 32 shows of the tour and screen pictures that were displayed amid the shows!
First and foremost, we should check out her brand new single to be out on Dec 17th!
【Ayumi Hamasaki TV-CM!】
As the 2nd single release in celebration of her 10th anniversary year Ayumi Hamasaki is launching a double-Aside single "Green / Days"!! The single package actually contains the 10th Anniversary Versions of the singles she hitherto released this year: "Green/Days", "LOVE 〜Destiny〜" and "TO BE"!!
* Point ratios listed below are the case
for Bronze / Gold / Platinum Stage.
10th Anniversary Live on DVD!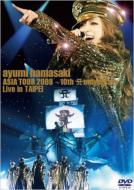 User Review :5 points (

6

reviews)
Price (tax incl.): ¥6,380
Member Price
(tax incl.): ¥5,742
Multi Buy Price
(tax incl.): ¥5,295
Release Date:28/January/2009
usually instock in 2-3days
%%header%%
%%message%%
Check out the single first!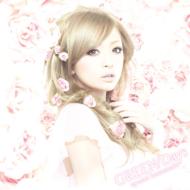 User Review :3.5 points (

7

reviews)
Price (tax incl.): ¥1,980
Member Price
(tax incl.): ¥1,822
Multi Buy Price
(tax incl.): ¥1,683
Release Date:17/December/2008
usually instock in 2-3days
%%header%%
%%message%%
featured item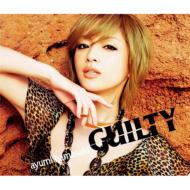 User Review :4 points (

180

reviews)
Price (tax incl.): ¥4,180
Member Price
(tax incl.): ¥3,846
Multi Buy Price
(tax incl.): ¥3,553
Release Date:01/January/2008
usually instock in 2-3days
%%header%%
%%message%%