Tuesday, May 24th 2011
HMV Original Novelty (Purchasers of All Vol.4 - Vol.6)
This novelty is not available for orders from overseas. (Within Japan ONLY)
Novelty for purchasers of DVD or Blu-ray of "Puella Magi Madoka Magica [Limited Manufacture Edition" Vol.4 - Vol.6
 HMV Original Puella Magi Madoka Magica Limited Manufacture Edition storing BOX
Please check the following:
- Shipment of "Puella Magi Madoka Magica [Limited Manufacture Edition] DVD or Blu-ray Vol.4 to Col.6 must be complete by end of October 2011.
-
The novelty will be shipped mid-November 2011.
- Ordering does not have to be at once. Separate order will also be qualified.
- When all 3 volumes are ordered separately: Each volumes will be shipped on the release dates. (Ex. Vol.4 July 27, 2011)
- When all 3 volumes are ordered together: Release date of the volume 6. (September 21, 2011)
- This novelty is only for First Press Limited. If First Press Limited is out of stock, you will not be qualified. (Even during the campaign date)
- The nomber of novelty is very limited.
- The order must be on HMV ONLINE, or HMV MOBILE.
- Not available for orders from HMV Yahoo!, HMV Rakuten Sstore, HMV Mobadepa Store, and non HMV Members.
©Magica Quartet/Aniplex・Madoka Partners・MBS
Blu-ray/DVDLatest Items / Tickets Information
* Point ratios listed below are the case
for Bronze / Gold / Platinum Stage.
Blu-ray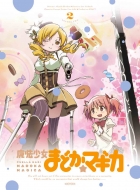 Price (tax incl.): ¥7,700
Multi Buy Price
(tax incl.): ¥6,545
Release Date:25/May/2011
%%header%%
%%message%%
DVD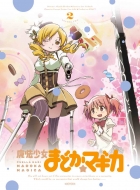 Price (tax incl.): ¥6,600
Multi Buy Price
(tax incl.): ¥5,544
Release Date:25/May/2011
%%header%%
%%message%%
Standard Edition (No Novelty)
Price (tax incl.): ¥5,500
Multi Buy Price
(tax incl.): ¥4,620

Release Date:25/May/2011

%%header%%

%%message%%
Opening Theme Song by ClariS
Ending Theme Song by Kalafina
Others
User Review :3 points (

1

reviews)

Price (tax incl.): ¥723

Release Date:February/2011

%%header%%

%%message%%

Price (tax incl.): ¥723

Release Date:March/2011

%%header%%

%%message%%

Price (tax incl.): ¥723

Release Date:May/2011

%%header%%

%%message%%

User Review :2 points (

1

reviews)

Price (tax incl.): ¥723

Release Date:May/2011

%%header%%

%%message%%

%%header%%

%%message%%

Price (tax incl.): ¥723

Release Date:May/2011

%%header%%

%%message%%