Thursday, March 4th 2010
TETSUYA Solo Project! New single releasing May 19!
TETSUYA
the leader and basist of
L'Arc〜en〜Ciel
is starting his solo project again, 3 years sincle his last solo release. New single 『
Roulette
』 will be released May 19, 2010!
L'Arc〜en〜Ciel Release
* Point ratios listed below are the case
for Bronze / Gold / Platinum Stage.
Initial Press Limited Edition CD+DVD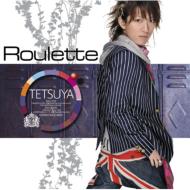 User Review :5 points (

1

reviews)
Price (tax incl.): ¥1,620
Member Price
(tax incl.): ¥1,490
Multi Buy Price
(tax incl.): ¥1,377
Release Date:19/May/2010
Arrival Pending
%%header%%
%%message%%
Standard Edition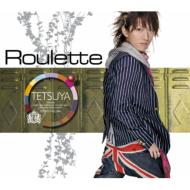 User Review :5 points (

1

reviews)
Price (tax incl.): ¥1,258
Member Price
(tax incl.): ¥1,158
Multi Buy Price
(tax incl.): ¥1,070
Release Date:19/May/2010
usually instock in 2-3days
%%header%%
%%message%%
FEATURED TITLE
Limited Edition Greatest Hits

User Review :4.5 points (

10

reviews)

Price (tax incl.): ¥5,122
Member Price
(tax incl.): ¥4,713

Release Date:10/March/2010

%%header%%

%%message%%

User Review :4.5 points (

2

reviews)

Price (tax incl.): ¥8,208
Multi Buy Price
(tax incl.): ¥6,813

Release Date:31/March/2010

%%header%%

%%message%%