Friday, May 8th 2009
Eminem is Back!!
There has been rumors that
Eminem
was gone for good from the Hip Hop scene.
But He is back. The monster is BACK!!
After the release of
"Curtain Call: The Hits"
, and Shady Family compilation album
"Eminem Presents: The Re-Up"
, he has been silent. But, now he is back with
"Relapse"
.
The president of the Interscope has announced last year that
50 CENT
(
"Before I Self Destruct"
),
Eminem
(
"Relapse"
), and
Dr. Dre
("Detox") will all be releasing a new album this year. Which was a big news in the Hip Hop scene. Not only that, but end of last year the track
"Crack A Bottle"
which was planned to be 50 CENT's lead single, leaked on the internet which got into a bigger talked-about news. Begging of 2009, the track was officially on the internet and marked a new record of 418,000 DL on the first week of its release. Accordning to the Japanese "Reco-Choku International Chart", the same track has been No.1 for straight 10 days.
After checking out "Crack A Bottle" you must listen and watch the music video of "We Made You". Hilarious. Its just so Eminem. It's great.
Check out "We Made You" Music Video !!
Other than the track "Beautiful" which Eminem himself produced, all the others were produced by Dr. Dre. So for the fans who can't just wait for Dr. Dre's album "Detox" which has been on hold for a while, this is also a chance for you to have a glimps of Dr. Dre's work.
Here we have another trailer from the album, "3.A.M.".
Check Out "3.A.M." Trailer !!
【Track List】
1.Dr. West (skit)
2.3 a.m.
3.My Mom 4.Insane
5.Bagpipes from Baghdad
6.Hello
7.Tonya (skit)
8.Same Song & Dance
9.We Made You
10.Medicine Ball
11.Paul (skit)
12.Stay Wide Awake
13.Old Time's Sake (featuring Dr. Dre)
14.Must Be the Ganja
15.Mr. Mathers
16.Deja Vu
17.Beautiful
18.Crack a Bottle (featuring Dr. Dre, 50 Cent)
19.Steve Berman (skit)
20.Underground/Ken Kaniff
★Deluxe Edition(UICS9106): Bonus DVD "We Made You" w/ subtitles
・
Official Site
・
MySpace
---
For those who like Eminem, check out Asher Roth!!
May become the next Eminem!!
* Point ratios listed below are the case
for Bronze / Gold / Platinum Stage.
CD+DVD(Japan Edition)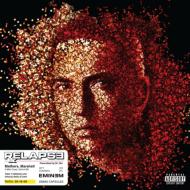 User Review :4 points (

26

reviews)
Price (tax incl.): ¥2,880
Member Price
(tax incl.): ¥2,650
Release Date:20/May/2009
%%header%%
%%message%%
Import Edition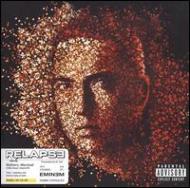 Import
User Review :4 points (

26

reviews)
Price (tax incl.): ¥2,052
Member Price
(tax incl.): ¥1,785
Release Date:19/May/2009
Arrival Pending
%%header%%
%%message%%
FEATURED TITLE
Greatest Hits

User Review :4.5 points (

152

reviews)

Price (tax incl.): ¥3,024
Member Price
(tax incl.): ¥2,782

Release Date:02/December/2005

%%header%%

%%message%%
FEATURED TITLE
%%header%%

%%message%%

%%header%%

%%message%%

%%header%%

%%message%%

%%header%%

%%message%%