Thursday, December 2nd 2010
『Borderlands Game of the Year Edition』Xbox360版の発売中止のお知らせ
2010年12月22日に発売が予定されていたXbox360版『Borderlands Game of The Year Edition』は、製造に関わる回避しがたい問題が発生したため、発売中止となりました。今作は既にXbox Liveでリリースされているダウンロードコンテンツ(DLC)を収録したタイトルなので、通常版にあたるXbox360用ソフト『Borderlands』にDLCを追加すれば、同内容が楽しめます。別途DLC購入が必要。
FPS(ファーストパーソン・シューティングゲーム)とRPGが融合した"ロールプレイングシューター"こと『Borderlands(ボーダーランズ)』。RPGでありながらド派手なアクション要素を含んだアクションRPGで、国内RPGではほとんど見ることのない斬新な作品。すでにXbox360では国内版が発売されていましたが、完全版にあたる『Borderlands(ボーダーランズ) Game of The Year Edition』では待望のPS3版がラインナップ!!

本作は、既にXbox360版ダウンロードコンテンツ(DLC)としてリリースされている「The Secret Armory of General Knoxx」 「Mad Moxxi'sUnderdomeRiot」「The Zombie Island of Dr. Ned」という3つの新たなステージを加えた、言わば"完全版"といえる内容。今回のDLCが加わることで、前作以上の強敵も登場、武器やビークルも増え、更に、プレーヤーキャラクターのレベルキャップも前作の上限を超えて成長していくことことができます。
※画像は前作Xbox360版『ボーダーランズ』のものです。
©2010 Gearbox Software, LLC. All rights reserved. Published and distributed by 2K Games under license from Gearbox Software, LLC. Borderlands is a trademark of Gearbox Software and used under license. ©2002-2010. Take-Two Interactive Software and its subsidiaries. 2K Games, the 2K Games logo and Take-Two Interactive Software are all trademarks and/or registered trademarks of Take-Two Interactive Software, Inc. Gearbox Software and the Gearbox logoare registered trademarks of Gearbox Software, LLC in the U.S. and/or other countries. All other marks are property of their respective owners.
---
オンラインに対応した暗殺アクション!
新生『悪魔城ドラキュラ』
アダルト?ホラー?『キャサリン』。
* Point ratios listed below are the case
for Bronze / Gold / Platinum Stage.
Playstation3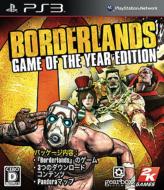 User Review :4 points (

1

reviews)
Price (tax incl.): ¥6,264
Release Date:22/December/2010
%%header%%
%%message%%
XBOX360通常版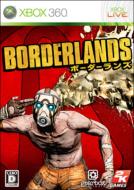 Price (tax incl.): ¥7,344
Release Date:25/February/2010
%%header%%
%%message%%